Year 4 Solar Farm Visit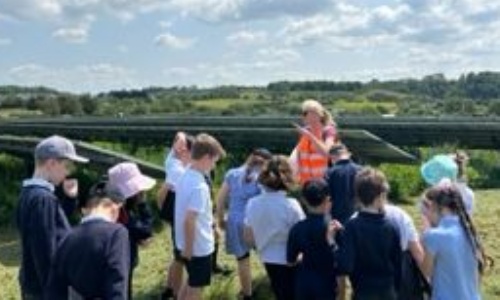 This week, year 4 visited the Solar Farm in Ernesettle to gain a better understanding of how electricity can be generated in a clean and renewable way.
Each class was given a tour of the site and were taught about the different components that are involved in the process of turning sunlight into energy. We could hear the buzz of the inverter boxes getting louder as the day got brighter!
We also had the opportunity to discover the wildlife that was flourishing on the solar farm site. We used quadrats to mark out an area and, nets to catch small or flying insects, magnifiers to look at the animals we caught in detail and identification keys to identify the different species. It was hot work but so much fun!
Thank you to Earth Energy Education (EEE) and Plymouth Energy Community (PEC) for the opportunity and experience!